Projects
By working closely with our country partners and listening to our audiences, EFI is continuously evolving its activities to increase our impact on standards of economic and financial literacy.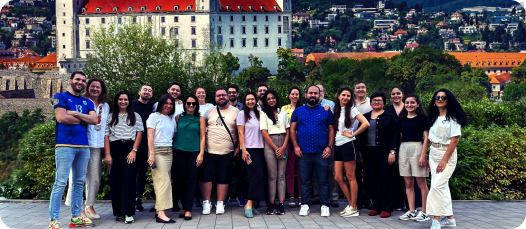 "Common Sense Economics"
Because everyone should speak the language of economics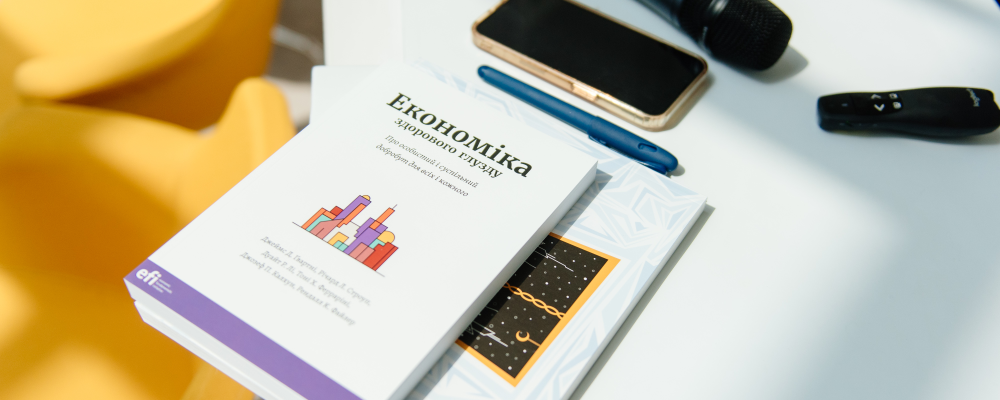 "Common Sense Economics" was first published in 2005 and is now in its third edition. Written by academic economists James Gwartney, Richard Stroup, Dwight Lee, Tawni Ferrarini and Joseph Calhoun, "Common Sense Economics" provides a solid introduction to the fundamentals of market economics and finance. Its goal is to guide its readers to make wise personal and policy choices based on a sound understanding of economic principles.
Adapted to ensure its relevance to readers across our region, the book is available in English, Albanian, Armenian, Azerbaijani, Georgian, Russian, Ukrainian, Uzbek, Kazakh and Kyrgyz. It can be read online or downloaded for free.
Start Reading
Economics Olympiad
Encouraging economic and financial literacy in the next generation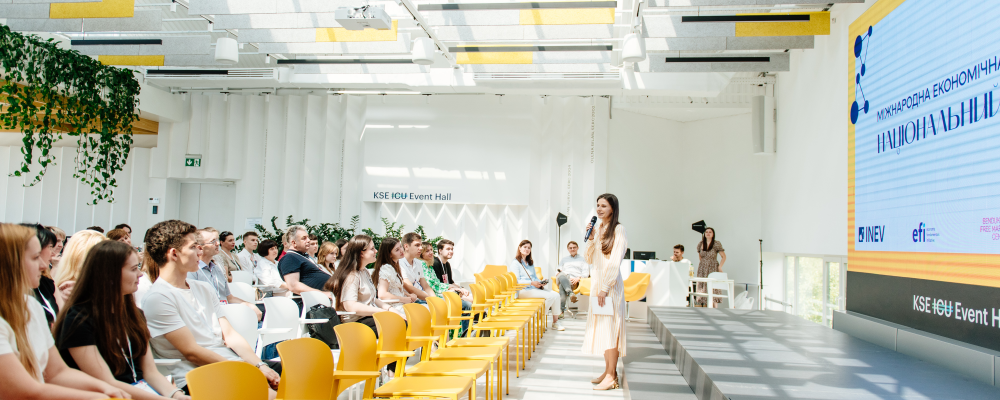 The Economics Olympiad is an annual competition for high school students developed by the Institute of Economic Education (INEV) in the Czech Republic. Multiple in-country rounds culminate in an international final held in one of the participating countries. EFI's country partners manage and deliver the competition for students in their countries.
Learn More
Multimedia Լibrary
Because everyone should understand the economics of everyday decisions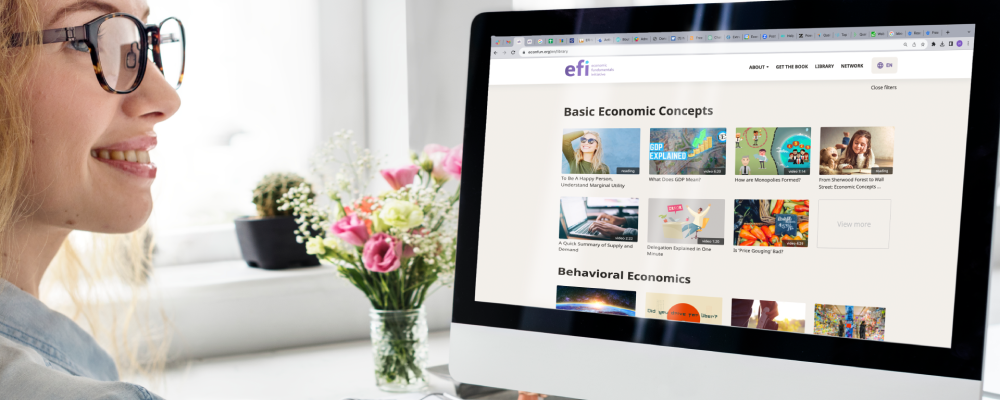 EFI's multimedia library is a treasure trove of short videos and articles which explore the fundamentals of economics and finance. The catalog is sourced from relevant organizations and free of charge, allowing us to invest in subtitling and translation and to bring our supporters' content to new audiences.
EXPLORE LIBRARY
Teacher Toolkit
Everything teachers need to bring common sense economics into the classroom!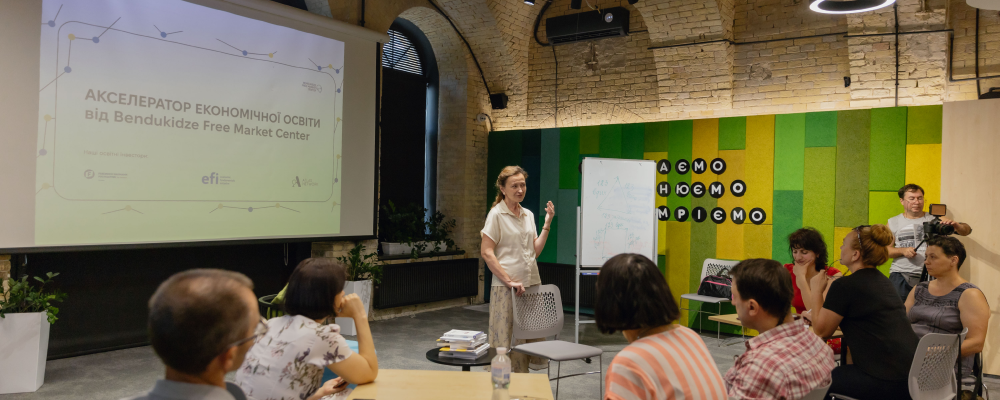 The Teacher Toolkit is intended to give educators everything they need to teach introductory economics and finance for the final years of high school and early bachelor level studies. Based on EFI's regionalized edition of "Common Sense Economics", the toolkit includes slide decks, instructor guides and practice problems and has already been successfully used to introduce over 500 students to Economics in one of Georgia's leading public high schools. To see a sample of the guide, and to find out about plans for translation and distribution in your country, please contact your country partner.
Learn More
Economic Reporting Workshops
Capacity building for journalists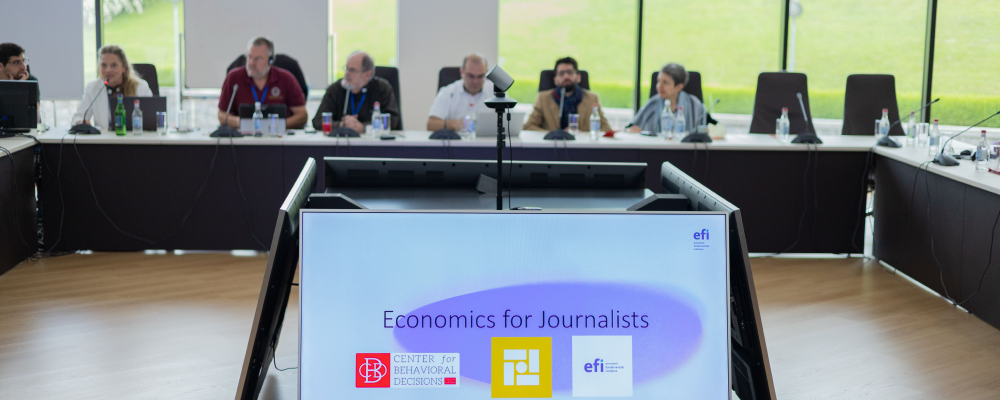 EFI supports its country partners to provide professional development opportunities for both trainee and seasoned journalists. Harnessing local and international experts, the goal of our economic reporting workshops is to share practical techniques to make economic reports more accessible and relatable to wider audiences. Our ambition is that these activities will encourage greater peer networking and mentoring opportunities for a profession which has such an influence on public opinion.
Learn more
Stay Tuned
We are continuously working on impactful new projects