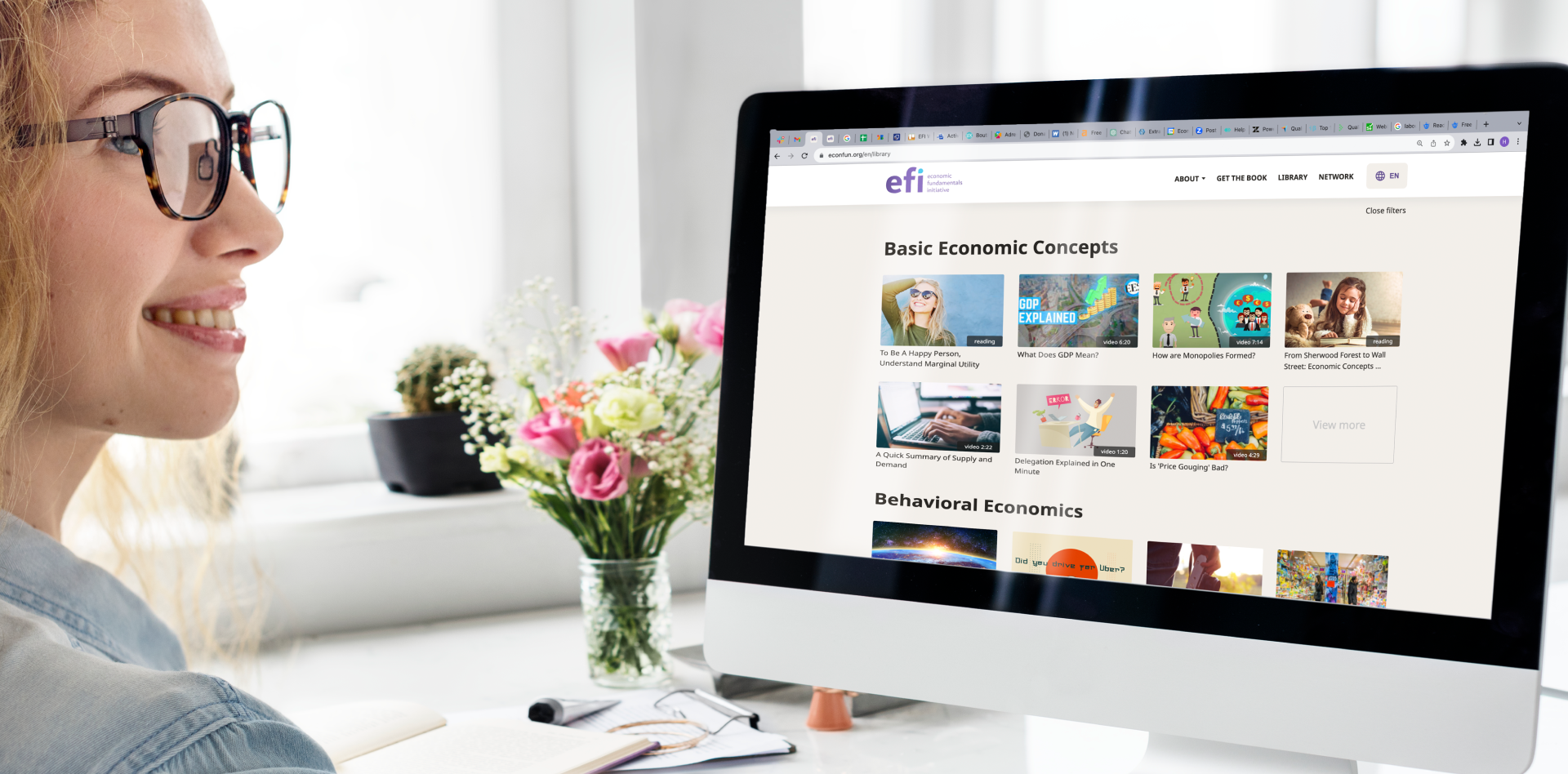 Bridging the language divide
August 22, 2023
EFI's multimedia library is a treasure trove of economic content for learners and teachers alike. It contains a continually expanding collection of videos and articles, categorized and searchable by topics that range from entrepreneurship and personal finance, to free trade and economic freedom.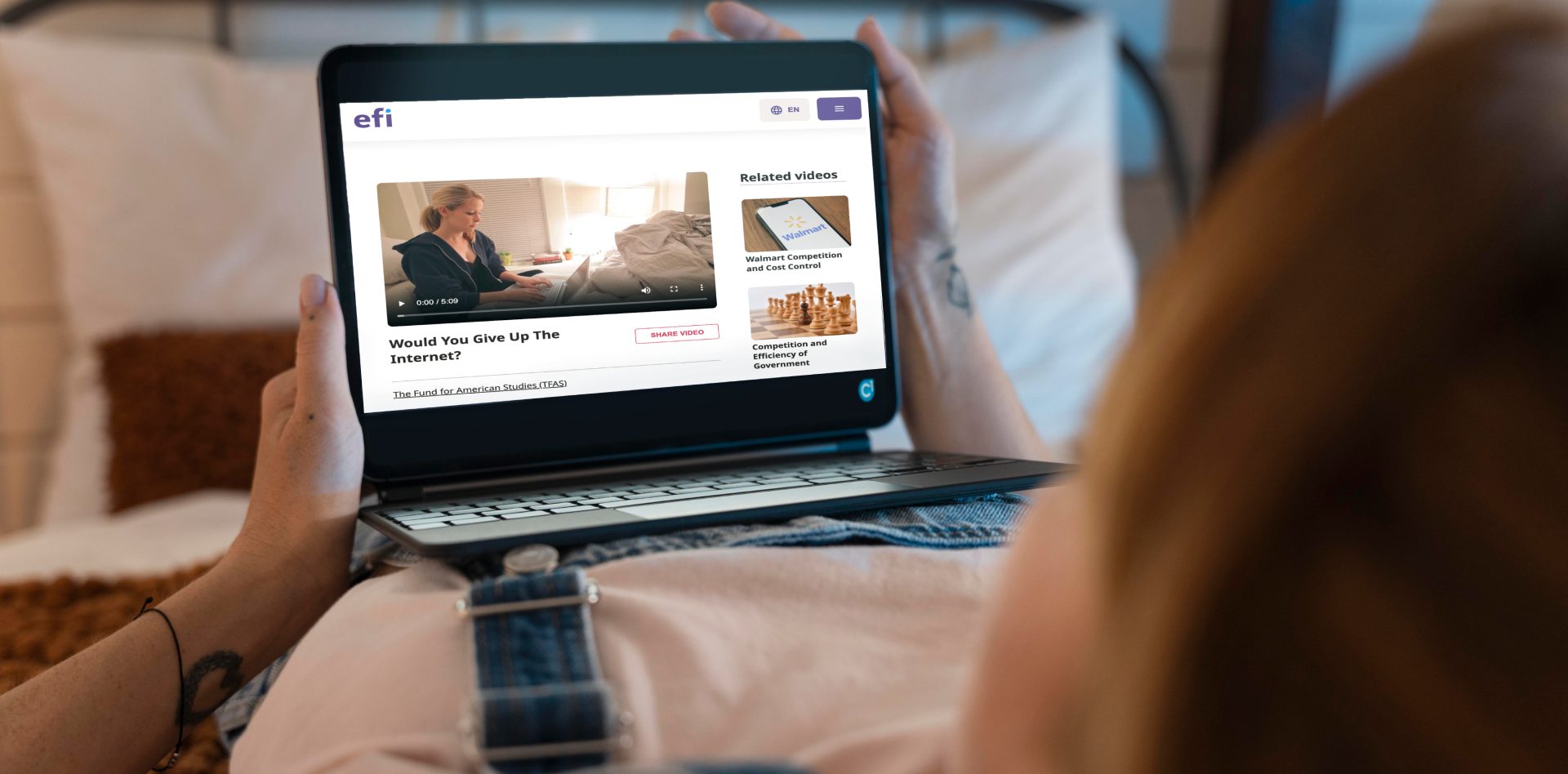 The collection is provided by educational content providers, mainly in the U.S. and western Europe. EFI's in-house economists select the material they judge most relevant to audiences in our region, which is then translated and subtitled, and promoted to students and teachers by our network of country partners.
"Common Sense Economics" co-author Professor Joe Calhoun is among those whose institutions make their content available to EFI. "I'm proud to partner with EFI to enhance understanding of these important concepts", says Joe, Director of the Stavros Center for the Advancement of Free Enterprise and Economic Education at Florida State University. The Foundation for Economic Education, Stossel in the Classroom and the Free to Choose Network are among the library's many other supporters. Have you visited our library yet? Start your learning journey today!