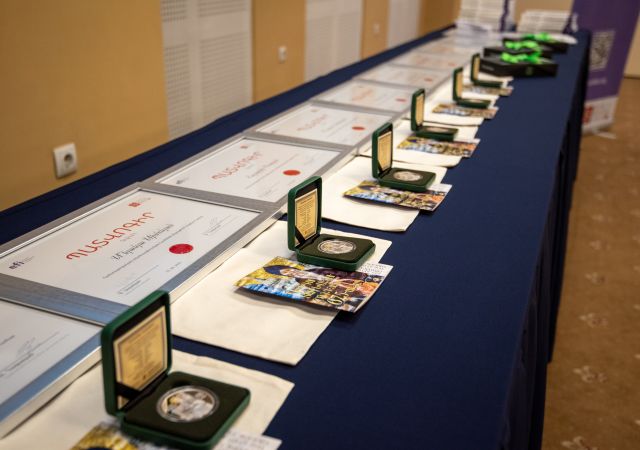 Meet Armenia's next generation of Common Sense Economists!
Eleanor Hammond
July 4, 2022

"The Invisible Hand in my neighborhood," "Improper subsidies in my region or country," "How I manage my finances," "Insurance I would pay for": these are just some of the topics that students from all over Armenia have been encouraged to think about in EFI's 2022 Essay Competition.
The Center for Behavioral Decisions hosted the competition for both bachelor students and high schoolers for the second year in a row, inspiring them to think widely about economics and to take part in the contest for the best-written essay based on "Common Sense Economics: What Everyone Should Know About Personal and National Prosperity".
Over 100 students from more than 30 schools and universities across the country embraced the challenge. The judges selected the 10 best entries: 3 from universities and 7 from high schools. A prize-giving ceremony was held in Yerevan on June 25th, bringing together all the winners and their teachers from Yerevan, Ararat, Armavir, Tavush, Lori, and Syunik, as well as special guests, co-author Prof. Randall K. Filer and EFI board member Renita Esayian.
All the winners were excited about the opportunity to compete, but most of all about the chance to check their knowledge of economics. Not surprisingly, two schools whose students won last year: Anania Shirakatsy Lyceum, Yerevan, and Vanashen Secondary School, Vanashen, Ararat, also have winners in this year's contest.
Teacher Syuzanna Manukyan from Vanashen, whose students have won two years in a row, expressed deep gratitude for the book, which she uses a lot in the classroom – her students love it! She also shared that they all look forward to participating in the competition again.
The winning entry will be published shortly on econfun.org in Armenian and English.