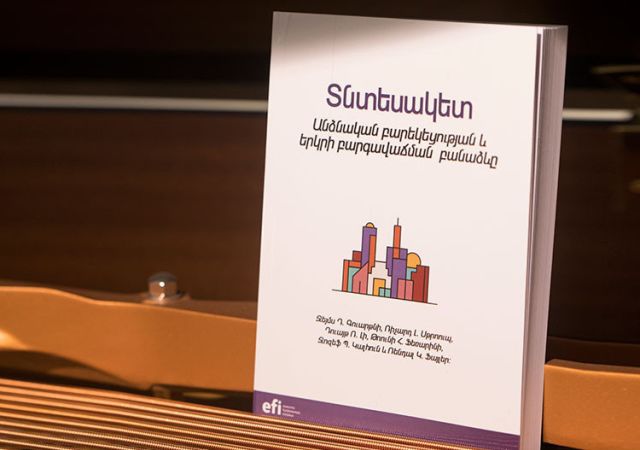 Common Sense Economics - a book for students and their grandparents
Banks.am Portal
July 8, 2022
"Economics is about a family that wants to have more children but does not have enough money for their education. The essence of economics lies in this dilemma and the quest for its solution," says Randall Filer, Professor of Economics and co-author of the popular book "Common Sense Economics".
The goal of the book is to explain basic economic concepts to the general public in an easy to understand language. According to Professor Filer, this is a book appropriate for high schoolers, as well as for their grandparents.
Randall Filer took part in the presentation of the Armenian edition, at the American University of Armenia (AUA).
"Տնտեսակետ" (Tntesaket) (literally meaning economic viewpoint) – the formula for personal success and national prosperity". This is the title of the Armenian book edition, which is now available online and in the libraries of many national educational institutions.
"This book and its subsequent translation into a number of languages is quite a big project. We currently have 7 language editions completed and 3 more will be imminently available. I am delighted to see that the Armenian version has already been released," Professor Randall Filer told Banks.am.
Randall Filer
He emphasized that "Common Sense Economics" is written for everyone in society, not just professional economists.
"Citizens who understand basic economics would prosper and thrive in their communities. The book is written in such a way that it can be understood by anyone, whether they are 14 or 70. "Common Sense Economics" can be helpful to high school students, and such from across all faculties, as well as journalists, and even grandparents. This is the reason we want the book to be translated into as many languages as possible. The book explains, in a fun and understandable way, concepts which people encounter daily and which impact their lives."
Professor Filer noted that Armenians often use physics in their daily lives, and despite not being physicists, practically everyone understands its fundamental principles and rules. In the same way, they deal with economics every day, but they don't understand it.
I hope that a university student, who has read this book, will discuss it at a family dinner and, for example, say to his grandmother: "There is a book like this, if you want to know and understand more, I recommend reading it."
American University lecturer Gurgen Aslanyan said that Randall Filer has a "long relationship" with Armenia. He has traveled substantially in different countries in the region and maybe he will soon return to Armenia to teach a course at AUA.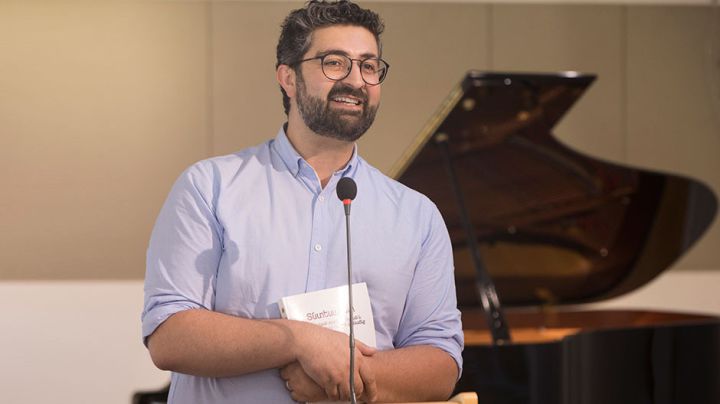 Gurgen Aslanyan
"We concluded, together with the co-author of the book, that there is a problem, particularly in our region: economic and financial literacy is lacking. Economics is part of daily life. That is why we needed to bring it into people's homes. In this book, basic economic ideas are explained in simple terms. Throughout the translation process we edited the book to some extent to make the examples more comprehensible to the Armenian reader," said Gurgen Aslanyan.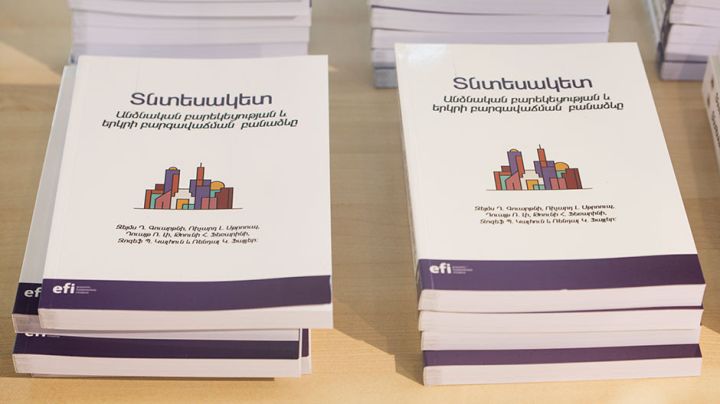 According to him, choosing the title was the most challenging task because the literal translation did not convey what is reflected in the book. We decided that we need a new word and invented the word "Տնտեսակետ" (Tntesaket), literally meaning an economic viewpoint. We were afraid that it might not be well received, people would say that such a word does not exist, but so far the reactions are only positive."
Christine Arshakyan, one of the translators of the book, noted that there were many challenges during the work.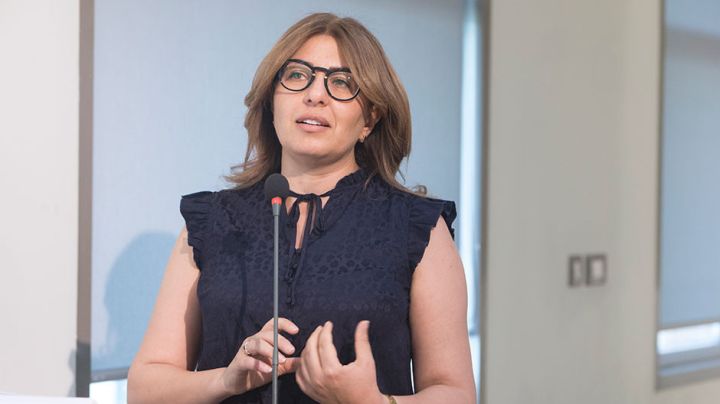 Christine Arshakyan
"A new vocabulary was required. It was important to translate the economic terms into Armenian in such a way that the average Armenian reader could understand them. It was also crucial to keep in mind that the book is intended for readers of all ages. We had a lot of discussions within the team throughout the project, and they delivered the results. I hope the translation was a successful one and that you will enjoy reading it."
Written by Yana Shakhramanyan from Banks.am Portal
Photos by Emin Aristakesyan from Banks.am Portal
This article first appeared in https://banks.am/am/news/interviews/24074